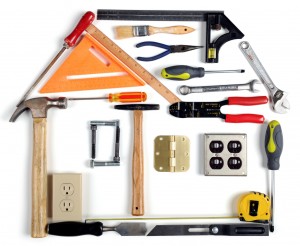 Knoxville General Services is an Award Winning Company. We started in Farragut and we mostly work out our shop in Perimeter Park,  Knoxville TN. We are a small-but-professional organization, and we owe our success to our commitment to serve our customers and our efficient, streamlined operation that we provide to our Knoxville TN customers.
Knoxville General Services, LLC is a full service Home Improvement Company, but our customers also include retail, commercial, and industrial clients, who use our services for their repair and remodeling needs.
We have carpenters, roofers, painters, foundation and structural specialists, and other craftsmen, all performing their tasks under the direct supervision of our general manager. This allows our organization to maintain excellent quality-of-service while still providing efficient response times.  All of our customer-friendly workers are professionals in their field of expertise.
We specialize in Additions, Structural Repairs, Remodeling and we are recognized as an expert Foundation Repair provider, utilizing the most advanced technologies such as polyurethane injecting to lift and stabilize all types of structures.
Through the years we have developed a reputation for dependability and have been recognized for "Excellence in Service and Workmanship."  Knoxville General Services, LLC is an "Award Winning Company".
Our Service Warranties are verifiable through the Better Business Bureau, of which we have been members from the start, and we are proud of our A+ rating from the BBB.
All calls to our company are returned by the general manager here in Knoxville, who started the company and who still continues to take all calls for estimates, service requests and maintains Knoxville General Services' high standards for customer satisfaction.